ALIOS Group carries out important human and material resources to bring to fruition all measures, in situ tests, laboratory and control services.




DRILLING, SAMPLING, MEASURING:

• 20 drilling mobile units made up of powerful off-road vehicles and trucks towing or bringing drilling machines like « Socomafor (15, 35, 50, 50/65, 65) » and Sedidrill 1.000 on wheels on variant ways allowing access by hard and narrow courses, but also on steep-slope. Equipped with standardized dynamics penetrometers and drilling machines working in rotary percussion, it permits auger drilling, rotary drilling, core drilling, casing…

• pressuremeter sets with tests recording : « Apageo, Lim, Lutz. »

• drilling parameters recording : « Socomalog, Lutz, Lim, Apageo. »

• 1 dynamic/static sounding penetrations 18 t Socomafor on a heavy transport.

• 2 static sounding penetrations Pagani 15 T and 20 T, on rubber wheels, with auger ancorage on a straight truck.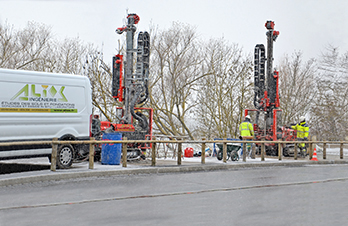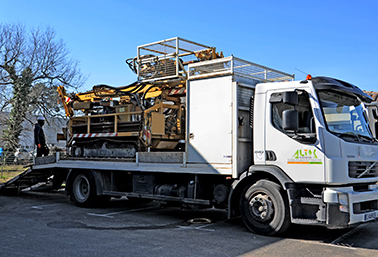 LABORATORY:

• 4 equipped laboratories for identification tests, measure of mechanical or physical characteristics, road tests.

• Worksite mobile laboratory.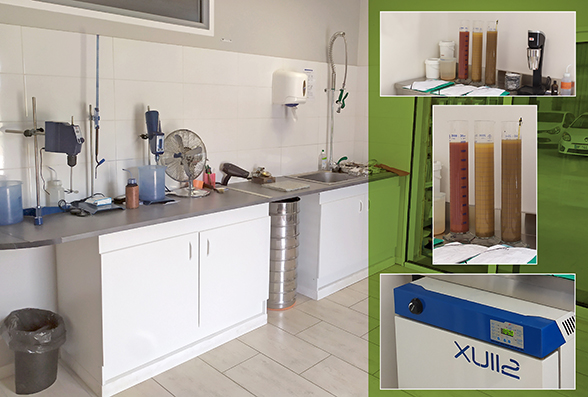 INFORMATICS:

• Finite elements: « Plaxis , FLAC 3D»

• Foundation: « Foxta, Tasplaq, Taspie, Calpress DTU, Pieux DTU »

• Stability: « Talren, Rido, Winmur, Geospar, Denebola »

• Data processing: « Espress, sondage »

• Drilling parameters processing : « Geovision, Limsoft, Socomalog, Exepf-Jean Lutz »

• Public roads: « Alizee, Struct-urb »

• Hydrogeology : Visual Modflow Flex 2013.1