Le mardi 23 septembre 2014


BREAKFAST

ALIOS Breakfasts
On Tuesday 16th September, from 8.30 AM in the Canéjan office, will take place a friendly informative breakfast regarding the new version of the NF P 94-500 norm.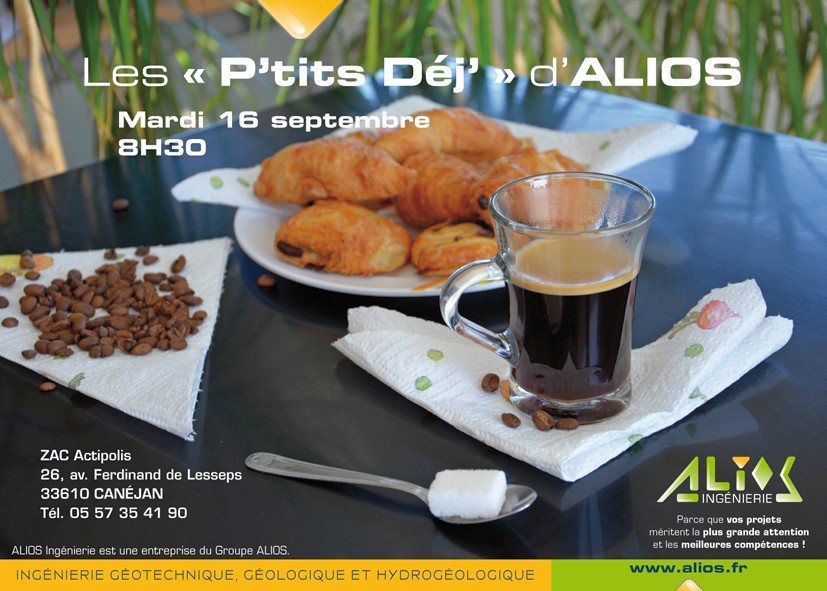 A presentation of the new geotechnical missions will be done. The engineers of the Canéjan agency will be pleased to answer any questions from participants (BET structure, control offices, developers, architects, experts, companies…).
If you are interested, please inform us by email at the following address: mehdi.nassif@alios.fr or by phone at 05 57 35 41 90.
This event will be repeated soon for those who could not attend this session. ??In addition, new appointments will be organized around other topics of interest.


---
Le mercredi 16 juillet 2014


REPORTAGE OF "CONSOMAG" MAGAZINE



Alios interests the « Consomag » magazine !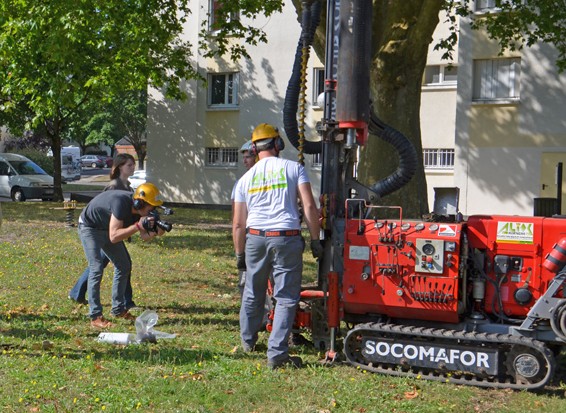 It happened last June.
A film crew from the National Institute of Consumer show called « Consomag » (broadcasted on chanels of France Television group) went to Bordeaux to film our driller to illustrate a subject about soil study.
They stayed few hours where they could also visit a house subjected to a university thesis led by a young Alios engineer in collaboration with the Bordeaux I University. Thesis subject : « withdrawal-swelling, vegetation influence ».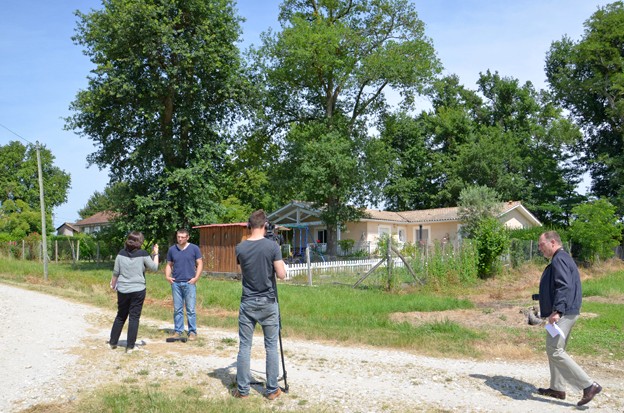 The filmed subject will be broadcasted in September on France Television chanels.
---
Le mercredi 9 octobre 2013


HYDROGEOLOGICAL DEPARTMENT CREATED BY ALIOS GROUP



A long desired project.

It was in the box for a while. All it needed was to find the rare pearl…done!



At the head of this department, ALIOS GROUP hired a talented and professional hydrogeologist engineer with over 10 years of experiences.

With 20 years of experience in the soil studies area, ALIOS Group has established a hydrogeology department to complete its skills and serve the growing demand.

The waterground consideration in management and construction projects became an essential factor for its success and for the normal working procedures. This type of expertise needs a perfect knowledge of the environmental context and current regulation, and also the knowledge of a particular discipline.
ALIOS Group counts on being placed as a major actor in the hydrogeological field.
---